We are proud of the awards we have received for our creative ideas and social commitment. As an innovative manufacturer of textiles we will continue to set ambitious goals in the future, assume responsibility and offer you top-quality high-tech solutions.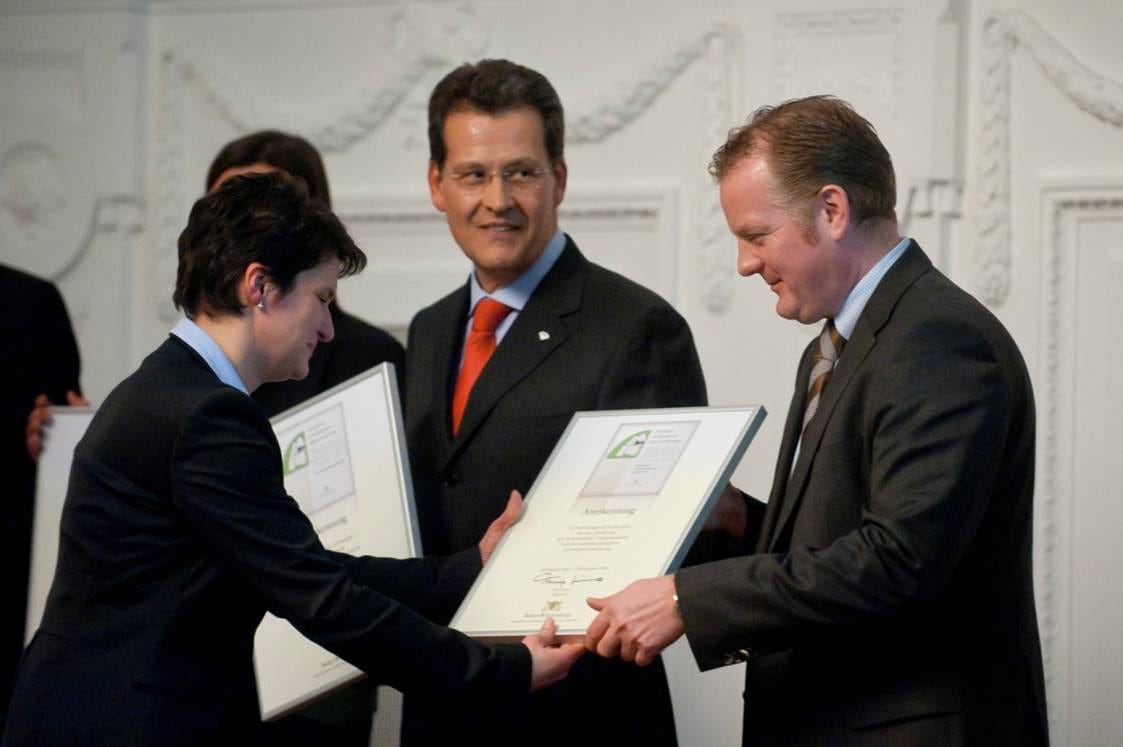 The environmental award primarily recognizes companies for new ideas and approaches that contribute to sustainable economic development. To do this, companies have to meet a wide range of requirements, ranging from ecologically-oriented management and employee training to resource-conserving business processes and the development of environmentally friendly products.
By choosing sustainable products and committed companies, consumers are boosting sustainable consumption and motivating companies to get involved. The "Act Sustainably" initiative brings together conscious consumers and committed retailers to promote sustainable consumption and action. It is supported by the Federal Ministry for the Environment, Nature Conservation and Nuclear Safety and the Federal Environment Agency.
OEKO-TEX® awarded five textile companies with the Sustainability Award in order to honor them for their above-average commitment to sustainability. The prize was awarded in the five categories of environmental performance, social responsibility, quality management, safety management and product innovation.
The ITMA Sustainable Innovation Award was created by CEMATEX to honor the joint efforts of the global textile industry to promote corporate sustainability through innovative solutions and to promote outstanding research related to the industry. The award was presented at the ITMA 2015.
The project "100 companies for resource efficiency" was initiated in 2013 by the alliance for more resource efficiency between the leading business associations of the state of Baden-Württemberg and the state government. The 100 examples of excellence should excel beyond Baden-Württemberg and underline the performance of the local economy.
More and more companies in Baden-Württemberg rely on environmental protection and sustainable business practices and are role models for the economy and the citizens of the state. These exemplary companies are to be awarded the environmental prize for companies.
Since the mid-1970s science statistics have been commissioned by the Federal Ministry of Education and Research (BMBF) to collect information on research and development (R&D) activities in the economic sector in Germany. The "Stifterverband für die Deutsche Wissenschaft" honors our research work with the seal of approval "Innovative through research".